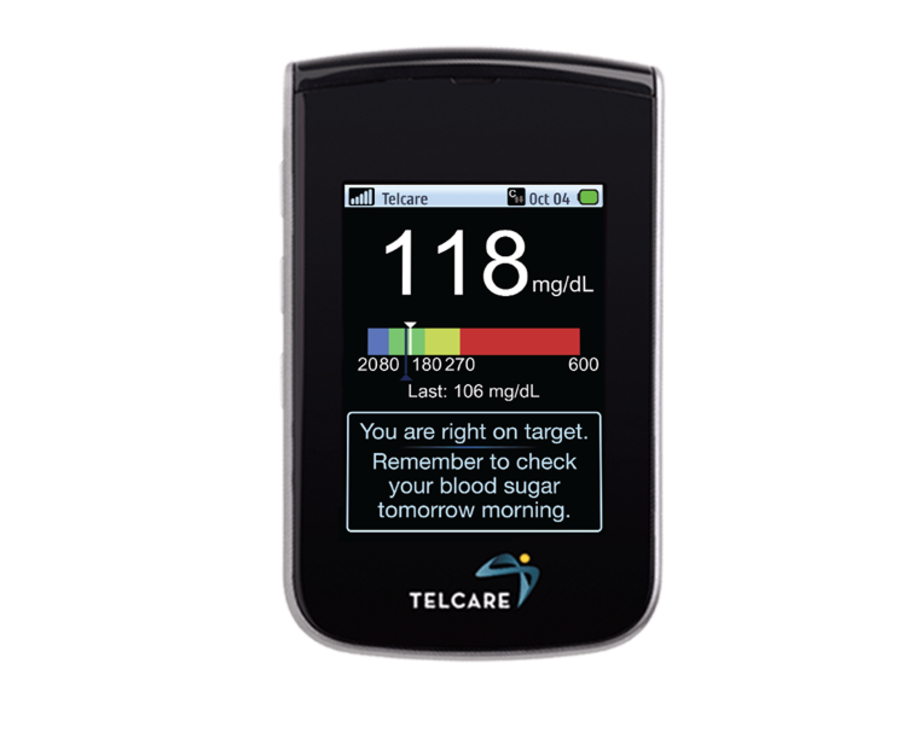 Telcare Glucose Meter
The Telcare Glucose Meter provides the freedom of cellular connectivity with a custom approach.
Telcare isn't wi-fi dependent, which makes it easy to use
No need for users to have a cell phone or App - and there are no data transmission charges
Real-time and personalized messaging after each test
HIPAA-compliant and secure platform
CCS Medical offers all the top connected glucose meters for LivingConnected participants. To learn more about our LivingConnected program, call 1.800.966.2046.
Telcare Glucose Meter
Memory Results: 300
Reporting Range: 20-600 mg/dL
Minimum Sample Size: 0.8 microliters
Averages: 7, 14, 30 days
Test Time: 6 seconds
Computer Download: Yes
Coding: Autocoding feature
Size: 100Lx60Wx15H (mm)
Weight: 115g
Meter Color: Black