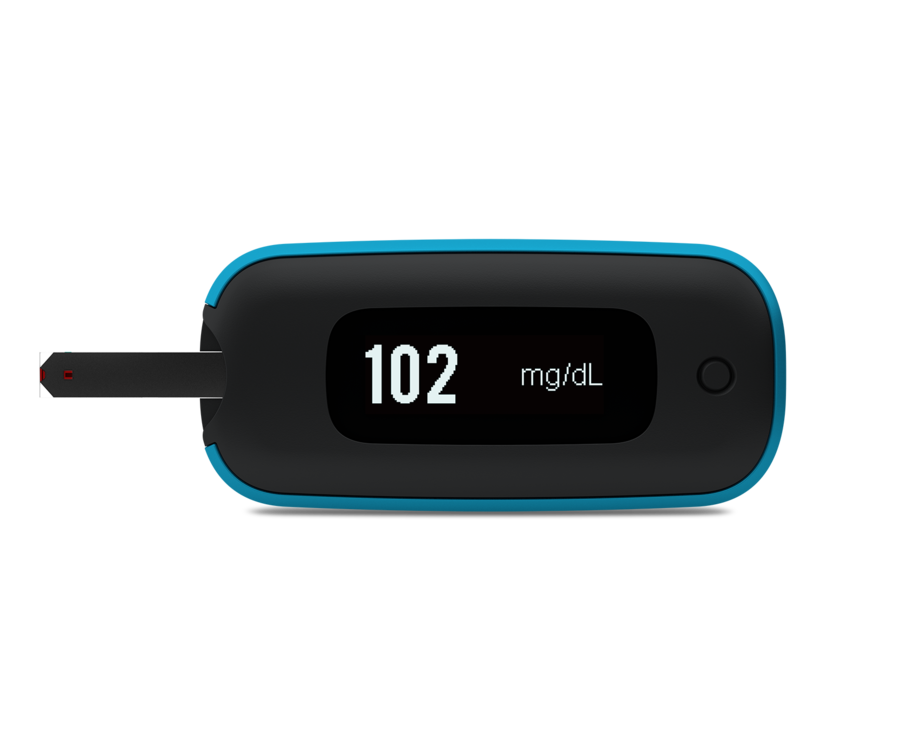 AgaMatrix Jazz Wireless 2 Glucose Meter
The Jazz Wireless 2 Glucose Meter makes it easy for you to connect and share ... everywhere.
Automatically syncs blood glucose results to the AgaMatrix Diabetes Manager App
Compatible with iOS and Android devices
Customizable target blood glucose range for personalized care
Track blood glucose, insulin, carbohydrates and weight - all in one place
Simple data sharing with family, friends or a physician directly from the App
CCS Medical offers the top connected glucose meters for LivingConnected participants. To learn more about our LivingConnected program, call 1.800.966.2046.
AgaMatrix Jazz Wireless 2 Glucose Meter
Memory Results: 300
Reporting Range: 20-600 mg/dL
Minimum Sample Size: 0.5 ÁL
Averages: 7, 14, 30, 90 days (displayed via the App)
Test Time: 5 seconds
Computer Download: No; Bluetooth connection compatible with Android and iOS devices running the AgaMatrix Diabetes Manager App
Coding: No coding required
Size: 1.18" x 2.56" x 0.39"
Weight: 18.4 g
Meter Color: Black