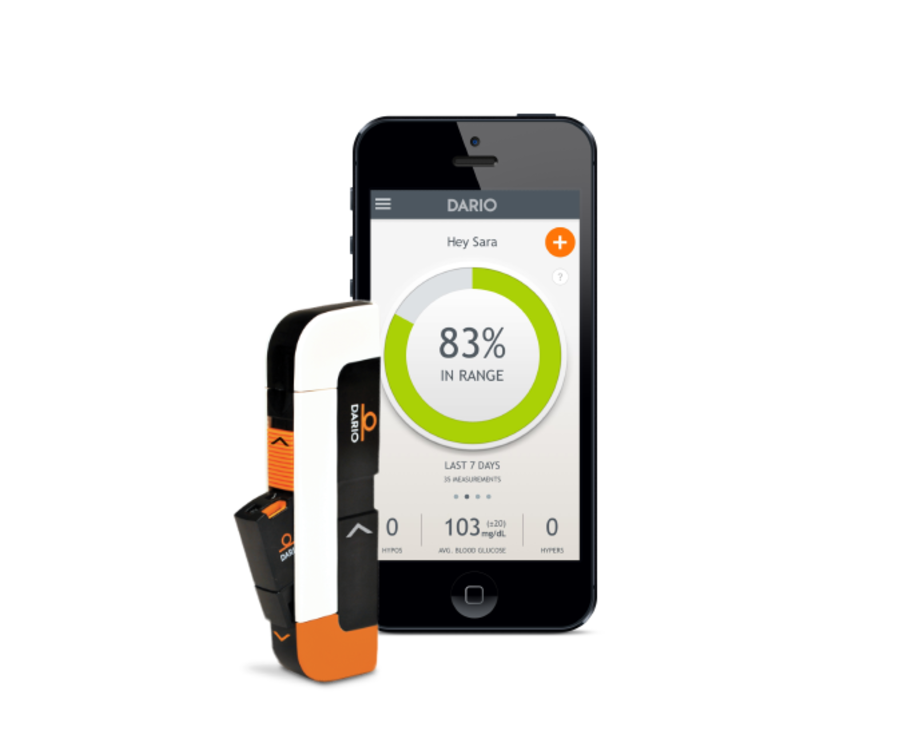 Dario All-in-One Meter
The Dario All-in-One Smart Glucose Meter is a complete glucose monitoring solution designed to fit your lifestyle.
Connects directly to your Smartphone*
Easily track, monitor and manage diabetes with the Dario Diabetes Management Solution App
Data is synced and accessible wherever you are
Pocket-sized meter fits easily into your pocket or purse
Battery-free device is powered by your Smartphone
Accurate readings in only 6 seconds
*The Apple« iPhone 7« uses a single Apple Lightning« connector, which is not compatible with the Dario All-in-One Smart Glucose Meter. A compatible model is in development.
CCS Medical offers all the top connected glucose meters for LivingConnected participants. To learn more about our LivingConnected program, call 1.800.966.2046.
Dario All-in-One Meter
Memory Results: Unlimited results (memory is limited to smart mobile device memory)
Reporting Range: 10-600 mg/dL
Minimum Sample Size: 0.3 microliter
Averages: 7, 14, 30 days
Test Time: 6 seconds
Computer Download: No, connects directly to a smartphone via the Dario Diabetes Management Solution App
Coding: No coding required
Size: 4.1" x 8.3" x 0.4"
Weight: 1.4 oz.
Meter Color: Black