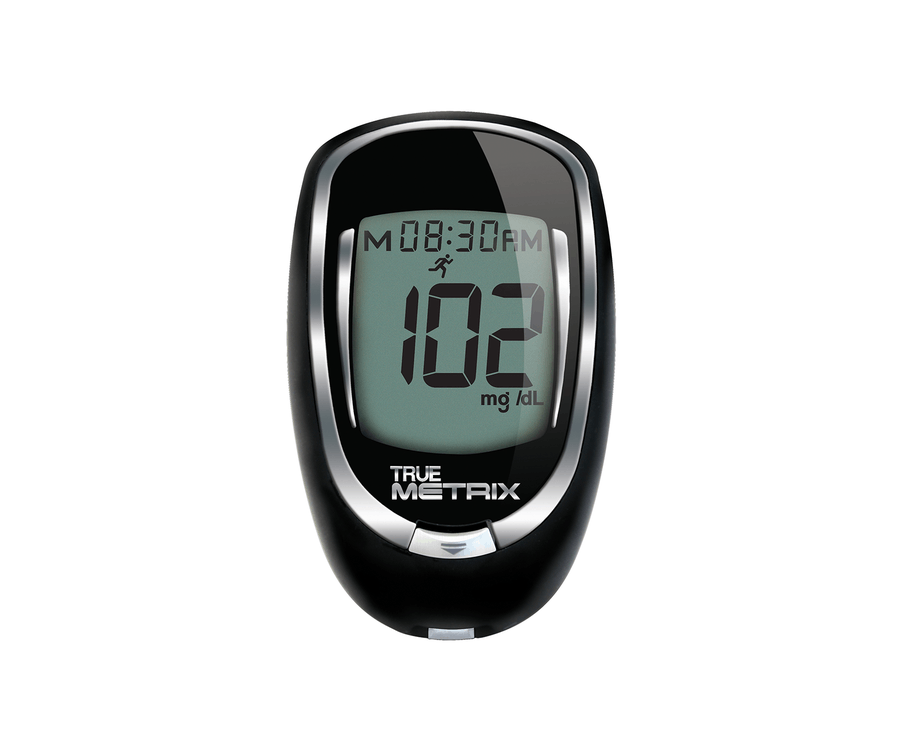 Trividia Health TRUE METRIX® Blood Glucose Meter
TRUE METRIX® self-monitoring blood glucose system features advanced lifestyle event tags that provide information to enable informed choices and active diabetes management.
No coding
As fast as 4 seconds
Tiny, 0.5 microliter sample size
Alternate site testing
Stores 500 results with time/date
7, 14 and 30-day averaging
Event tagging for: before and after meals, exercise, sickness, medication and other
4 testing reminder alarms
Audible fill detection
Control detection
Ketone test reminder
Strip release button for easy test strip disposal
Download capabilities
Automatic shut-off after 2 minutes of non-use
CCS Medical offers all the top brand-name products. If you don't see what you are looking for, contact one of our helpful Customer Service Representatives.
Trividia Health TRUE METRIX®
Memory Results: 500
Reporting Range: 20-600 mg/dL
Minimum Sample Size: 0.5 µL
Averages: 7, 14, 30 days
Test Time: 4 seconds
Computer Download: Yes
Coding: No
Size: 3.44" x 2.16" x 0.69"
Weight: 1.66 oz.
Meter Color: Black & Silver
REORDER NOW
Existing patients, click to log in or register your CCS Medical account.
REORDER
NEW TO CCS MEDICAL?
New patients, call or click to get started today!
1.888.MEDICAL (633.4225)
GET STARTED