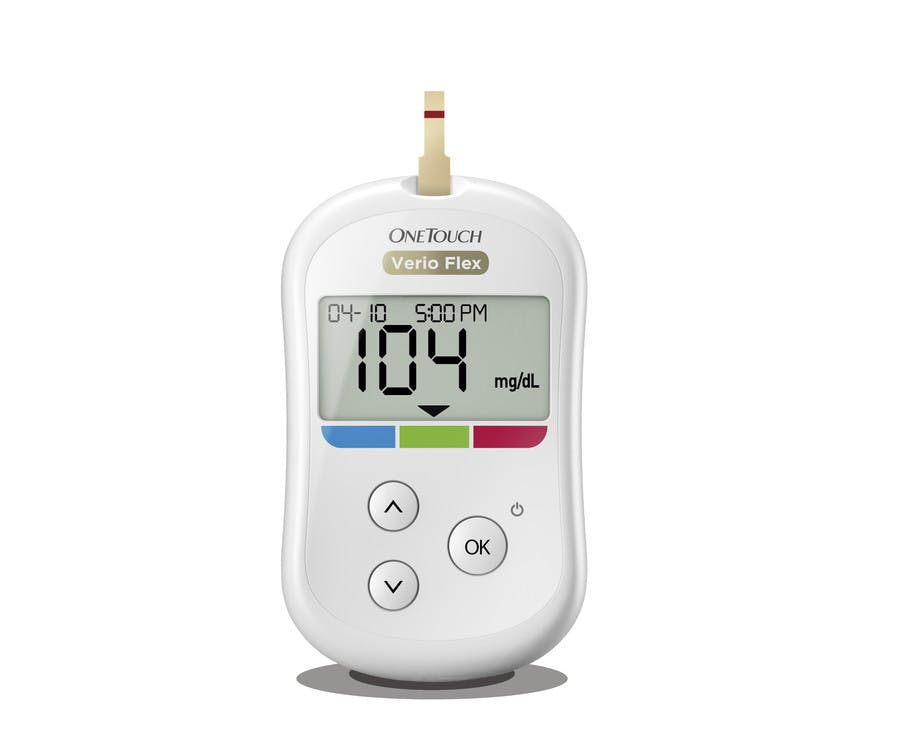 LifeScan OneTouch Verio Flex® System
The OneTouch Verio Flex® meter takes the guesswork out of your numbers.
A simple color Range Indicator instantly shows when your blood glucose results are in or out of range
Compact, slim design fits in your hand - and your life
Accuracy you can rely on
CCS Medical offers all the top brand-name products. If you don't see what you are looking for, contact one of our helpful Customer Service Representatives.
LifeScan OneTouch Verio Flex® System
Memory Results: 500
Reporting Range: 20-600 mg/dL
Minimum Sample Size: 0.4 µL
Averages: See data with OneTouch Reveal® mobile app
Test Time: 5 seconds
Computer Download: Yes
Coding: Not required
Size: 2.05" x 3.38" x 0.63"
Weight: 1.76 oz.
Meter Color: White
REORDER NOW
Existing patients, click to log in or register your CCS Medical account.
REORDER
NEW TO CCS MEDICAL?
New patients, call or click to get started today!
1.888.MEDICAL (633.4225)
GET STARTED