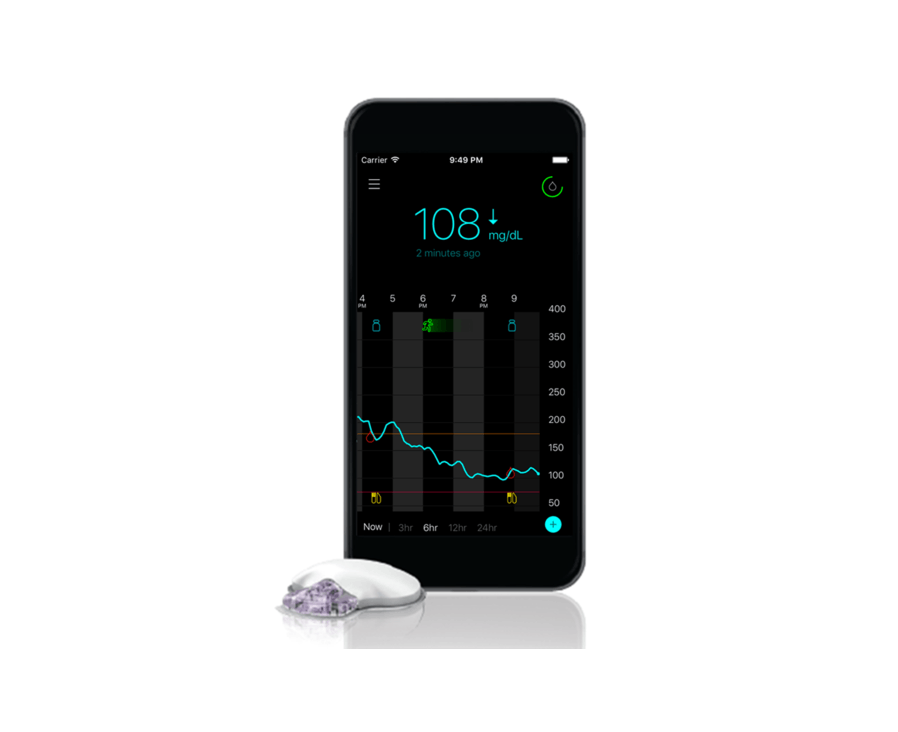 Medtronic Guardian TM Connect CGM System
The Guardian TM Connect is the first Smart Continuous Glucose Monitoring system and its advanced tools provide personalized insights, which means smarter diabetes management.
No separate receiver required!
Sugar.IQ® Companion app works with the Guardian TM Connect app to learn daily glucose patterns (compatible with iOS smartphones)
Smartphone convenience - glucose readings and trends every five minutes, with event markers to monitor glucose levels effectively
Rechargeable transmitter designed for 12 months of use
Predictive alerts help patients avoid high and low glucose events (10-60 minutes prior to anticipated event)
Medtronic Guardian TM Connect CGM System
Sensor Life: 7 days
Angle of Sensor Insertion: 90 degrees, with One-Press Serter
Sensor Gauge: 27 (needle)
Receiver Size: N/A
Displays Directional Trends: Yes
Displays Glucose Numbers: Yes
Approved Age Range: 14-75 years
Customizable Alarms for High & Low Settings: Yes, 10-60 minutes prior to anticipated event
Alarms for Hypoglycemia: Yes, hypoglycemia prediction feature in Guardian TM Connect app and in Sugar.IQ TM app (only available on iOS); two calibrations required per day*
Range of Receiver to Transmitter: No transmitter, but patients should be within 20 ft. of the receiver; data sent to smartphone every 5 minutes. Check Medtronic site for more info re: smartphone compatibility
Transmitter Battery Life: 1 year - transmitter needs to be recharged every 7 days
Transmitter Size: 1.4"x1.2"x0.37"
Water Resistant Sensor and Transmitter: Yes, 8 ft. for 30 mins.
Download Capability: Auto upload from smart device to CareLink TM system; can be linked to health care professional to make sharing data easy; CarePartner notifications and remote monitoring
*Fingersticks are required to use a blood glucose meter for diabetes treatment decisions if glucose alerts and CGM readings do not match symptoms or expectations.
REORDER NOW
Existing patients, click to log in or register your CCS Medical account.
REORDER
NEW TO CCS MEDICAL?
New patients, call or click to get started today!
1.888.MEDICAL (633.4225)
GET STARTED