Carbohydrates
Carbohydrates are the body's main source of energy. The majority of carbohydrates eaten are in the form of starch or sugar, and nearly all carbohydrates turn into sugar or glucose when absorbed by the body. On average, 50% of calories eaten each day should come from carbohydrates. Commonly eaten sources of carbohydrates include bread, pasta, cereal, potatoes and fruit.
See the tables below for an expanded list of examples of carbohydrate sources, servings and calorie counts.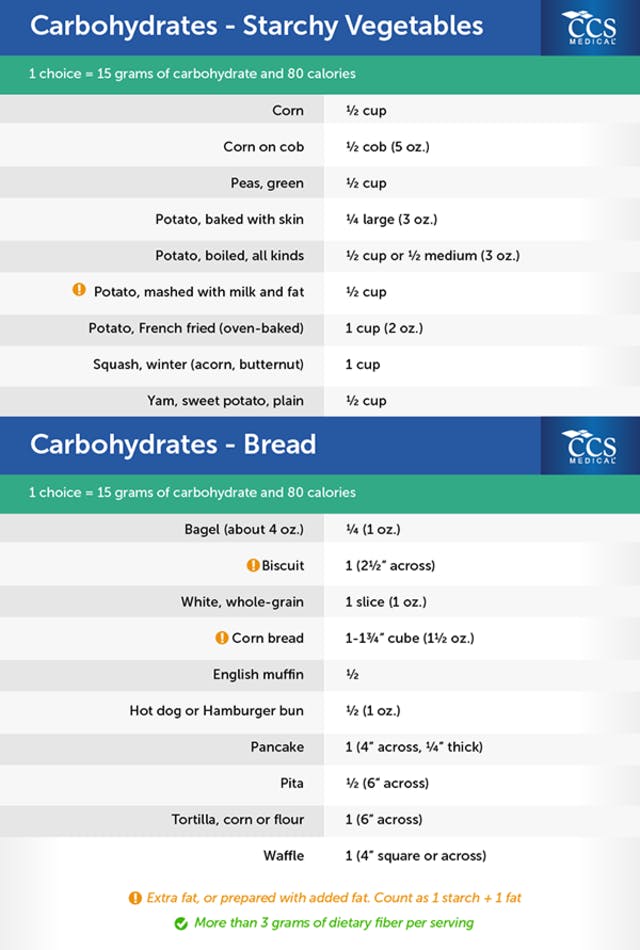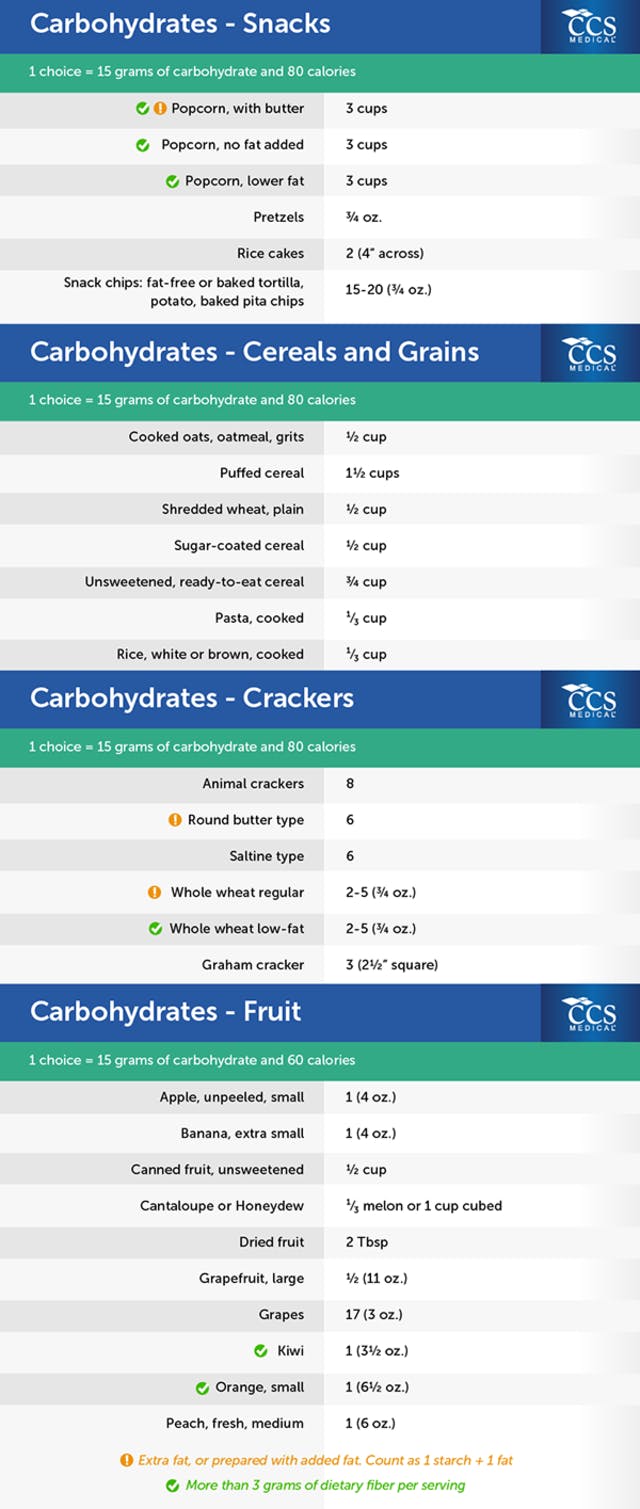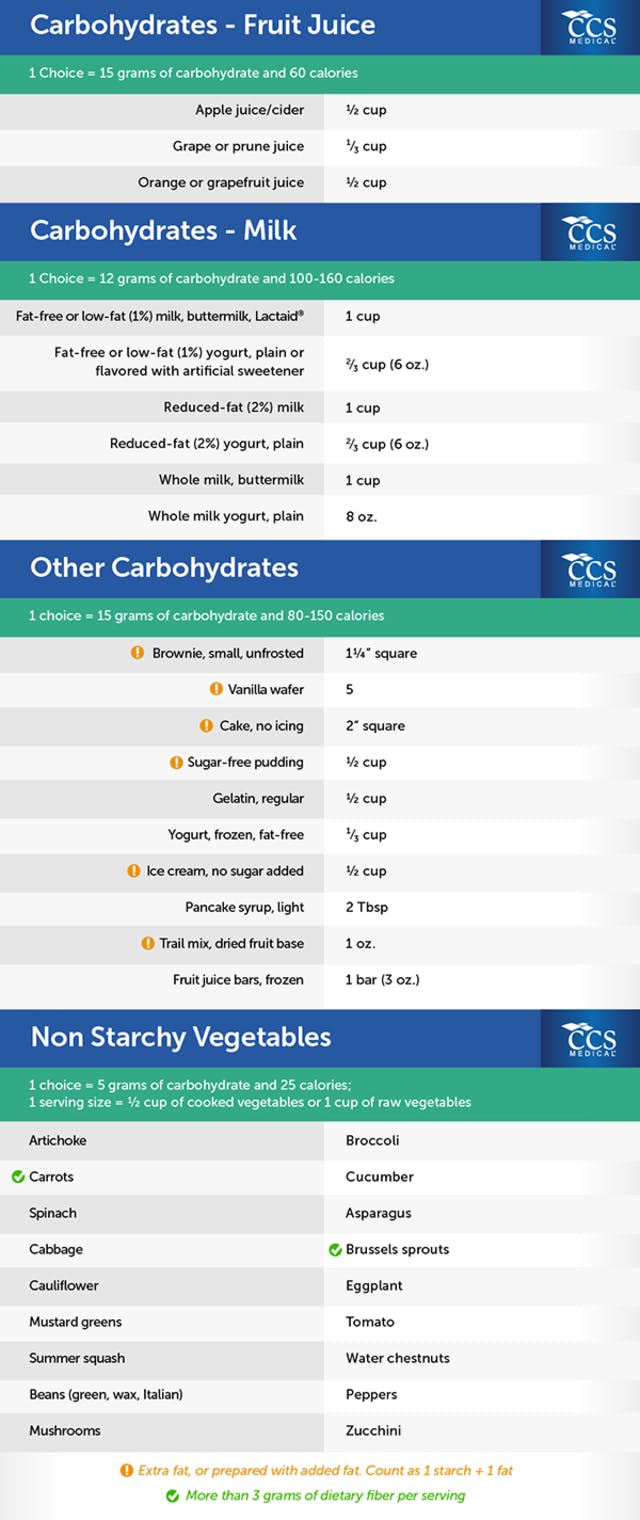 Updated references 06/29/19
Diabetes Care, Volume 42: supplement 1. American Diabetes Association. January 2019: pp S46-S58.
https://www.healthline.com/diabetesmine/standards-diabetes-care-2019