Alcohol
Alcohol should always be consumed in moderation, which is a limit of 1 serving of alcohol a day for women and 2 servings a day for men.
What Is a Serving of Alcohol?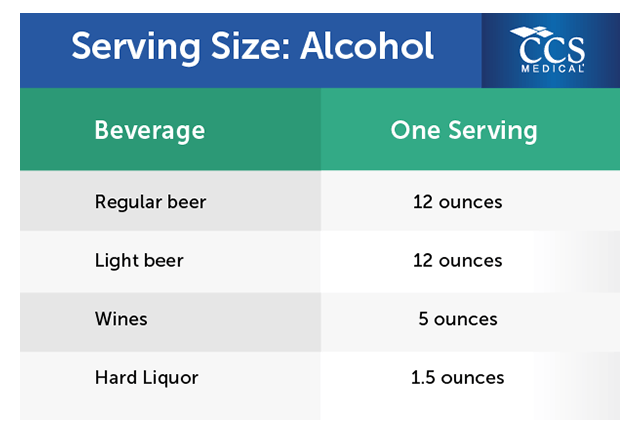 Who Should Avoid Alcohol?
There are some people who should avoid alcohol completely, including:
Those with a history of alcohol abuse
Pregnant women
Those with medical problems, such as pancreatitis, high triglycerides, and nerve damage in arms and/or legs
Those taking medications that may be dangerous when combined with alcohol - Ask your pharmacist or doctor before mixing medications with alcohol.
Making Better Alcohol Choices
Alcohol contains calories and can aid in weight gain. When choosing what to drink, select alcohols and mixers with fewer calories, such as those listed in the table below.